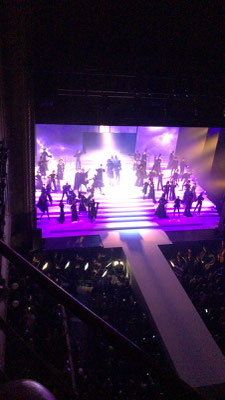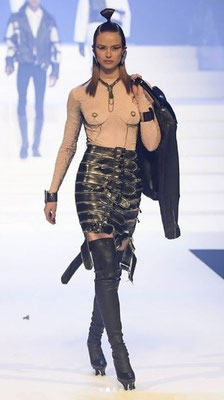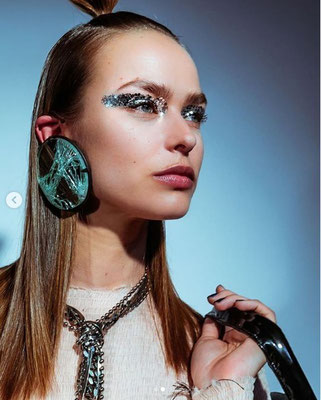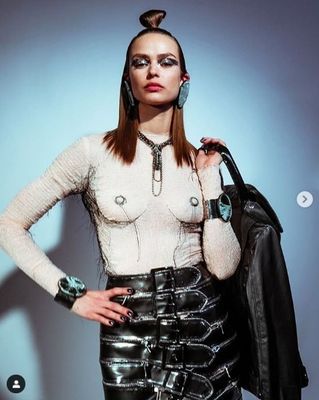 Collaborating with Jean Paul Gaultier has always been stimulating and engaging, even more exciting  in this last spectacular fashion show.
Au revoir Jean Paul!

Collaborer avec Jean Paul Gaultier a toujours été stimulant et engageant, encore plus passionnant  dans ce dernier défilé spectaculaire.
Au revoir Jean Paul !

Collaborare con Jean Paul Gaultier è stato in questi anni sempre stimolante e coinvolgente, emozionante ancor di più in questa sua ultima spettacolare sfilata.
Au revoir Jean Paul!