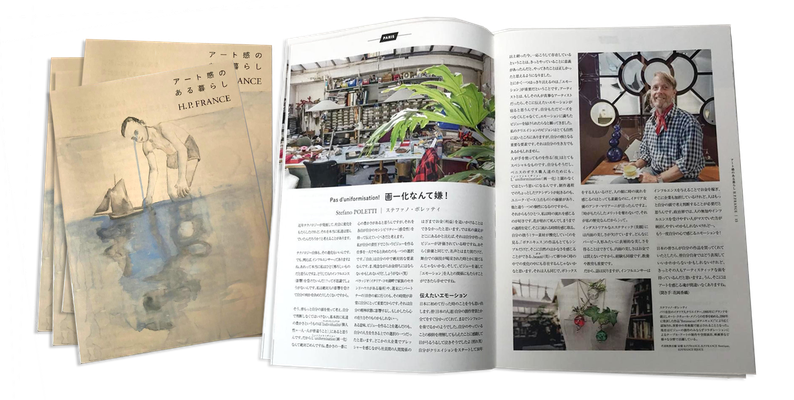 We are present in the latest HP France publication dedicated to artists and creators: we opened the doors of our Atelier and had a chat with the talented Kaori Hanaoka to talk about inspirations, nature and creative processes. 
Photos and articles by Kaori Hanaoka.

 Nous sommes présents dans la dernière publication HP France dédiée aux artistes et aux créateurs: nous avons ouvert les portes de notre atelier et discuté avec la talentueuse Kaori Hanaoka pour parler des inspirations, de la nature et des processus créatifs. Photos et articles de Kaori Hanaoka.

Siamo presenti nell'ultima pubblicazione di HP France dedicata agli artisti e ai creatori: abbiamo aperto le porte del nostro Atelier e fatto quattro chiacchiere con la bravissima Kaori Hanaoka per parlare di ispirazioni, natura e processi creativi.
Foto e articoli a cura di Kaori Hanaoka.