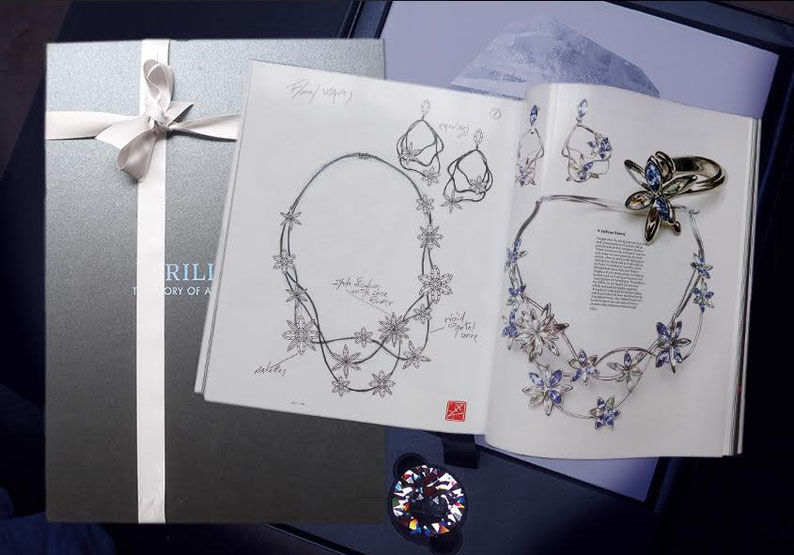 We are so proud to have been mentioned in "Brilliant: the story of Atelier Swarovski", the latest book by Swarovski and Condé Nast to celebrate a decade of creativity, spirit of collaboration and innovation!
Launched in 2007 by Nadja Swarovski, Atelier Swarovski is is a certified member of the Responsible Jewellery Council and an innovative business which collaborates with high-profile and cutting-edge designers.
Stefano Poletti had a creative partnership with Atelier Swarovski in 2013 and designed a collection inspired by the world of nature and tropical vegetation.
One of the most appreciated piece above all was  the Clerodendrum cuff, where the beauty of crystals combines with the sparkling of light to create a unique effect of interaction with the incredible perfection of their cut.
The collection had a great success and some of its pieces are now considered  very rare and "iconic" by the jewel collectors and experts.