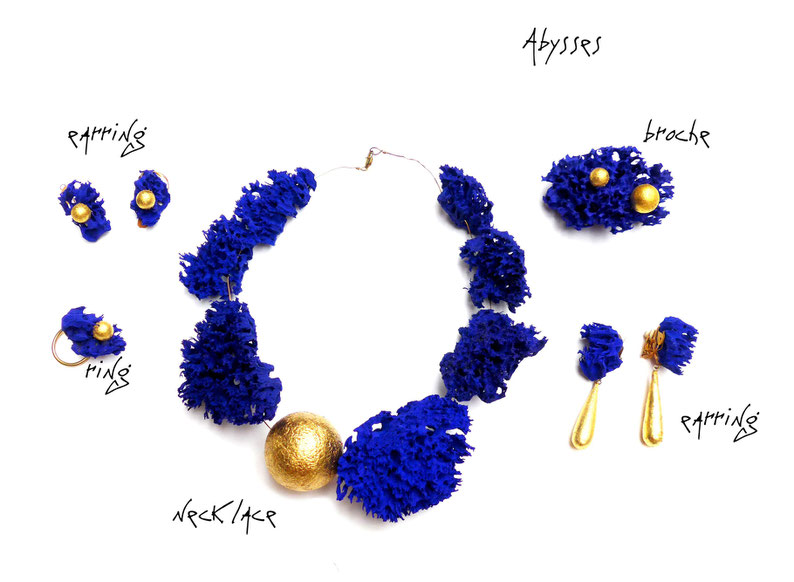 Collection "Abysses" Necklace in dyed natural sponge and a sphere covered in 22K gold foil on a 24K gold thread.
Hand painted bronze earrings with drops covered in 22K gold foil.

Collection « Abysses » Collier en éponge naturelle teintée et une sphère recouverte d'une feuille d'or 22K sur un fil d'or 24K.
Boucles d'oreilles en bronze peintes à la main avec des gouttes recouvertes d'une feuille d'or 22 carats.

Collezione "Abysses" Collana in spugna naturale tinta e sfera ricoperta di lamina d'oro 22K su filo d'oro 24K.
Orecchini in bronzo dipinto a mano con gocce ricoperte in lamina d'oro 22K.